Did you ever need an Auto Locksmith? did you ever break your car keys?if your answer is yes just call us now (480) 941-7239.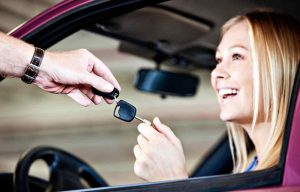 Missing or lost car keys, a broken key and locked keys in the car are frustrating experiences, but a car locksmith can solve the problem quickly. Arizona Keys Locksmith has a team of experienced technicians offering car lockout service and lost car key replacement. We can perform ignition rekey, get broken keys extracted and more. Getting you back in your vehicle and behind the wheel fast is what we do, so call us at (480) 941-7239.
Why You Need an Auto Locksmith
Most people have been through a lockout before, whether it was a car, house or building. How does it happen? Well, people are easily distracted, and maybe put the keys down without thinking. Maybe the keys fell into the trunk just as you closed it, or maybe the problem is an old, worn out key breaking off in the lock cylinder. Wondering how or why you got a broken key doesn't help the situation, but what will help is you finding a 24-hour locksmith near me.
Whether you drive an Acura, Buick, Dodge or Ford, a qualified locksmith can get you back into the vehicle without any problems. Arizona Keys Locksmith can unlock car doors, do a lock change if the lock cylinders aren't working properly and offer car key replacement for Cadillac, Honda, GMC and many other vehicles. Your car might be a luxury model, such as Lexus or Infiniti, but its main purpose is to get you where you need to be. Our team of technicians has the tools, skills, and experience to get you back on the road. When you call, we answer, and we're available any time of the day or night. Call 480-941-7239 for locksmith 24-hour service.
Our Service to You
Putting customers first is the only way we know how to do business, which is why our emergency car lockout service is available every hour of every day. We work nights, weekends, holidays and anytime you call about lost car keys, locked keys in the car, a lock change or any of the other issue that happens to locks and keys for Ford, Chevrolet, Hyundai, Chrysler and other cars.
For years, Arizona Keys Locksmith has provided the Phoenix metro area with affordable, professional car key locksmith services. We are licensed, insured and bonded, and we have an A+ business accreditation from the Better Business Bureau. Our 24-hour locksmith car keys assistance means you get our help whenever you need it. When you call a locksmith for cars, we respond quickly, no matter which part of our service area you call from. Here are some of the cities we work within.
• Carefree
• Cave Creek
• Chandler
• Fountain Hills
• Gilbert
• Mesa
• Paradise Valley
• Phoenix
• Scottsdale
• Tempe
• Ahwatukee
• Apache Junction
• Avondale
• Glendale
• Laveen
• Peoria
• Sun Lakes
• Tolleson
Types of Services
Many people think of a locksmith as someone to unlock a door when they don't have access to their keys, but Arizona Keys Locksmith is a full service business. We can handle your lock and key needs. Here are some of the services we provide.
• Carlock
• Car key copy
• Car key replacement
• Lock replacement
• Ignition rekey
• Repair broke or worn out keys
• Transponder keys
• Chip keys programmed
• Broken keys extracted
• Chip keys duplicate
As a locksmith 24 hour provider, we are ready when you need us. From lost car key replacement to lock change or car lockout service, we take your problem seriously, and each job is equally important to us. Call us at (480) 941-7239, and let us help you get back behind the wheel of your car. Here are the types of vehicles we work with.
• Acura
• Buick
• Cadillac
• Chevrolet
• Chrysler
• Dodge
• Ford
• GMC
• Honda
• Hyundai
• Infiniti
• Isuzu
• Jeep
• Kia
• Lexus
• Lincoln
• Mazda
• Mercury
• Mitsubishi
• Nissan
• Pontiac
• Saturn
• Scion
• Subaru
• Toyota

Contact Us When You Need Help
Not being able to use your vehicle is basically you being stranded, and it can be a frustrating and frightening situation. Maybe you've lost car keys, are experiencing a car lockout, or you have a broken key in one of the doors of that older model car. Whatever lock and key problem you have, call us to help you get things working properly again. When you need a locksmith for cars, we are ready and able to unlock, change, repair, replace and deal with your car lock problems. Don't waste your time trying to solve the problem on your own when you can easily call (480) 941-7239 for hassle-free help.