Chevrolet Key Replacement
Call us with your make, model and year. We will let you know if we can create a key for you.

Locksmith Services for Chevrolet: 480-941-7239

Chevy cars lock out
Chevy trunks lock out
Chevy pickups lock out
Chevy lost keys replacement
Chevy chip keys cut
Chevy chip keys programmed
Chevy transponder keys
Chevy chip keys duplicate
Chevy ignition install
Chevy ignition repaired
Chevy ignition rekey
Chevy replace keyless entry remotes
Chevy repair broken or worn out keys
Chevy broken keys extracted
Chevy high security keys cut
Chevy high security keys program
Chevy vehicles overview and locksmiths.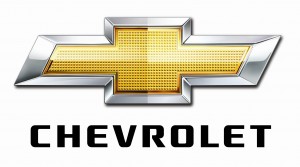 Chevrolet (also known as Chevy) is a brand produced by General Motors. It is the top selling GM marquee, with "Chevrolet" or "Chevy" being at times synonymous with GM. Chevrolet offers 18 vehicles and many different enhanced versions in its home market. The vehicles range from subcompact cars to medium duty commercial trucks. Its number one seller in the United States is the Silverado pickup. Chevrolet continues to be the performance, price, fuel economy, and value leader for General Motors North America.
Chevy vechicles keys and ignition information.
Chevy started with V.A.TS (Vehicle Anti Theft System) keys in 1992 and smart chip keys in 1999.
Locksmith service for Chevy vehicles
As a locksmith we can replace lost Chevy ignition keys and program Chevy chip keys duplicate all Chevy chip keys. Chevy high security keys.
Repair or replace, re-key Chevy ignitions. Extract broken keys from all Chevy vehicles. We also program all Chevy remote keyless entry.
Chevy Camaro
The  re-designed Chevrolet Camaro SS has gotten some of the best reviews since gracing every magazine cover on the out there three years ago.  The Camaro offers the most h.p. for the money out there: 422hp and 111mph in the quarter mile, all of this for under $30,000.  The new body style is a throwback to the late 60′s era of Camaro's.  If you lose your keys to this car, you can call the best locksmith in Phoenix and they can take care of it.  Look for the Camaro at your local dealership as they are sure to be a hot item this Fall.
Services for Chevrolet Models:
Chevy Astro Van
Chevy Avalanche
Chevy Beretta Corscica
Chevy Express Van / G vans
Chevy Lumina Sedan / Coupe
Chevy Aveo
Chevy Arcadia
Chevy Blazer
Chevy Camaro
Chevy Canyon
Chevy Colorado
Chevy Caprice
Chevy Cavalier
Chevy Cobalt
Chevy Corvette
Chevy Envoy
Chevy Equinox
Chevy HHR
Chevy Impala
Chevy Malibu
Chevy Metro
Chevy Monte Carlo
Chevy Nova
Chevy Prism
Chevy Safari Van
Chevy Savanna
Chevy Spectrum
Chevy Sprint
Chevy S-10
Chevy Silverado
Chevy Sierra
Chevy Sonoma
Chevy SSR
Chevy Suburban
Chevy Taho
Chevy Yukon
Chevy Tracker
Chevy Trailblazer
Chevy Uplander
Chevy Venture
Chevy XUV
Car Locksmiths
As a driver, the final location you wish to come across yourself is broken down on the side in the road. Becoming locked out of the car or truck or running out of gas can both be just as frightening and nerve-racking as breaking down. Who do YOU get in touch with for guide when trapped in an undesirable roadside situation? When spare keys fail to be around and also you are locked out of the car, it is actually necessary to possess a strategy…