Call us with your model and year of your Dodge. We will let you know if we can create a key for you.

Locksmith Services for Dodge:
Call Now 480-941-7239

Dodge cars lock out
Dodge trunks lock out
Dodge pickups lock out
Dodge lost keys replacement
Dodge chip keys cut
Dodge chip keys programmed
Dodge transponder keys
Dodge chip keys duplicate
Dodge ignition install
Dodge ignition repaired
Dodge ignition rekey
Dodge replace keyless entry remotes
Dodge repair broken or worn out keys
Dodge broken keys extracted
Dodge high security keys cut
Dodge high security keys program
Dodge vehicles overview and locksmiths.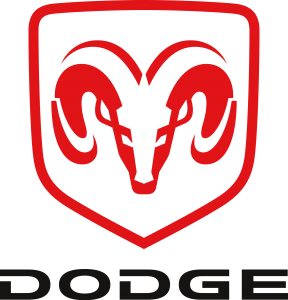 Dodge is a United States-based brand of automobiles, minivans, sport utility vehicles, and trucks, manufactured and marketed by Chrysler LLC in more than 60 different countries and territories worldwide. Founded as the Dodge Brothers Company in 1900 to supply parts and assemblies for Detroit's growing auto industry, Dodge began making its own complete vehicles in 1914. The brand was sold to Chrysler Corporation in 1928, passed through the short-lived DaimlerChrysler merger of 1998–2007 as part of the Chrysler Group, and is now a part of Chrysler LLC owned by Cerberus Capital Management, a private equity investment firm.
 
Dodge vehicles keys and ignition information.
Dodge started with the smart chip keys in 2001 the first vehicle was Dodge Caravan.
As a professional locksmith we have found the following defects with Dodge vehicles.
Many of the Dodge vehicles have their ignition switch worn out after three years, the common problem is the ignition switch suddenly stops working ,we highly recommend to have a locksmith  replace the ignition switch. We've found the following Dodge vehicles that he's that common ignition problem. Dodge caravan Dodge dakota, Dodge durango, Dodge intrepid, Dodge neon, Dodge stratus, Dodge ram pick up's.
Locksmith service for Dodge vehicles
As a locksmith we can replace lost Dodge ignition keys and program Dodge chip keys duplicate all Dodge chip keys. Dodge high security keys.Repair or replace, re-key Dodge ignitions. Extract broken keys from all Dodge vehicles. We also program all Dodge remote keyless entry.
Dodge Challenger
Dodge has come up with a super classic design updated for the young and old.  The Dodge Challenger has a menacing front end with headlights that seem to tease other cars.  The raised rear end gives it a nostalgic look and progressive stance when at a red light.  The cars are a hot item in the Phoenix market and have been especially tough for locksmiths to get into.  The muscle is definitely packed under the hood on this one, and the there is equally matched rubber ready to transfer the power.  Keep out of the way if you see one on the road, it is sure to impress.
Services for Dodge Models:
Dodge cars lock out
Dodge trunks lock out
Dodge pickups lock out
Dodge lost keys replacement
Dodge chip keys cut
Dodge chip keys programmed
Dodge transponder keys
Dodge chip keys duplicate
Dodge ignition install
Dodge ignition repaired
Dodge ignition rekey
Dodge replace keyless entry remotes
Dodge repair broken or worn out keys
Dodge broken keys extracted
Dodge high security keys cut
Dodge high security keys program