Call us with your model and year of your GMC. We will let you know if we can create a key for you.

Locksmith Services for GMC: 480-941-7239

GMC cars lock out
GMC trunks lock out
GMC pickups lock out
GMC lost keys replacement
GMC chip keys cut
GMC chip keys programmed
(Transponder keys)
GMC chip keys duplicate
GMC ignition install
GMC ignition repaired
GMC ignition rekey
GMC replace keyless entry remotes
GMC repair broken or worn out keys
GMC broken keys extracted
GMC high security keys cut
GMC high security keys program
GMC vehicles overview and locksmiths.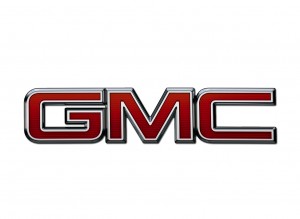 General Motors (GM) was founded on September 27, 1908, in Flint, Michigan, as a holding company for Buick, then controlled by William C. Durant. It acquired Oldsmobile later that year. In 1909 Durant brought in Cadillac, Elmore, Oakland (later known as Pontiac) and several others. In 1909, General Motors acquired the Reliance Motor Truck Company of Owosso, Michigan, and the Rapid Motor Vehicle Company of Pontiac, Michigan, the predecessors of GMC Truck. Durant lost control of GM in 1910 to a bankers' trust because of the large amount of debt taken on in its acquisitions coupled with a collapse in new vehicle sales. A few years later, Durant started the Chevrolet Motor car company and through this he secretly purchased a controlling interest in GM. Durant took back control of the company after one of the most dramatic proxy wars in American business history. Shortly after, he again lost control, this time for good, after the new vehicle market collapsed. Alfred Sloan was picked to take charge of the corporation and led it to its post war global dominance. This unprecedented growth of GM would last through into the early 1980s.
GMC vehicles keys and ignition information .
Started with V.A.TS (Vehicle Anti Theft System) keys in 1992 and smart chip keys in 1999.
As a professional locksmith we have found the following defects with GMC vehicles.
Many of the GMC vehicles have their ignition switch worn out after three years, the common problem is the ignition switch suddenly stops working ,we highly recommend to have a locksmith  replace the ignition switch .
Locksmith service for GMC vehicles
As a locksmith we can replace lost GMC ignition keys and program GMC chip keys duplicate all GMC chip keys. GMC high security keys. Repair or replace, re-key GMC ignitions. Extract broken keys from all GMC vehicles. We also program allGMC remote keyless entry.
Services for GMC Models:
GMC ARCADIA
GMC CANYON
GMC PICK UP
GMC SAVNNA
GMC VAN