Call us with the model and year of your Honda. We will let you know if we can create a key for you.

Locksmith Services for Honda: 480-941-7239
Honda cars lock out
Honda trunks lock out
Honda pickups lock out
Honda lost keys replacement
Honda chip keys cut
Honda chip keys programmed
Honda transponder keys
Honda chip keys duplicate
Honda ignition install
Honda ignition repaired
Honda ignition rekey
Honda replace keyless entry remotes
Honda repair broken or worn out keys
Honda broken keys extracted
Honda high security keys cut
Honda high security keys program
Honda vehicles overview and locksmiths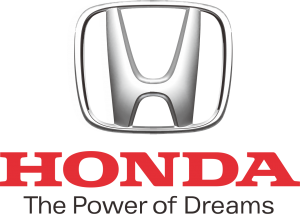 Honda Motor Company, Honda Giken Kōgyō Kabushiki-gaisha?, Honda Technology Research Institute Company, Limited) Honda_giken_kougyou.ogg listen is a multinational corporation headquartered in Japan.
The company manufactures automobiles, motorcycles, trucks, scooters, robots, jets and jet engines, ATV, water craft, electrical generators, marine engines, lawn and garden equipment, and aeronautical and other mobile technologies. Honda's lines of luxury cars are branded Acura in North America and Ben Tian in China. More recently they have ventured into mountain bikes.
Honda is the 6th largest automobile manufacturer in the world as well as the largest engine-maker in the world, producing more than 14 million internal combustion engines each year. In August 2008, Honda surpassed Chrysler as the 4th largest automobile manufacturer in the United States. Currently, Honda is the second largest manufacturer in Japan behind Toyota and ahead of Nissan.
Honda vehicles keys and ignition information 
The transponder chip for Honda started in 1998
As a professional locksmith we have found the following defects with Honda vehicles
We have not found any major problems with the Honda vehicles always recommended to call a locksmith if the ignition or the keys are worn out.
Locksmith service for Honda vehicles.
As a locksmith we can replace lost ignition keys and program Honda chip keys duplicate all Honda chip keys. Repair or replace, re-key Honda ignitions. Extract broken keys from all Honda vehicles. We also program all remote Honda keyless entry.
Services for Honda Models:
Accord Sedan
Accord Coupe
Accord Wagon
Honda Civic
Honda CRX
Honda Del Sol
Honda Fit
Honda Insight
Honda Odyssey
Honda Passport
Honda Pilot
Honda Prelude
Honda CR-V
Honda Element
Honda Ridgeline
Honda S2000