Call us with your model and year of your Infiniti. We will let you know if we can create a key for you.

Locksmith Services for Infiniti:
Call Now 480-941-7239
Infiniti cars lock out
Infiniti trunks lock out
Infiniti pickups lock out
Infiniti lost keys replacement
Infiniti chip keys cut
Infiniti chip keys programmed
Infiniti transponder keys
Infiniti chip keys duplicate
Infiniti ignition install
Infiniti ignition repaired
Infiniti ignition rekey
Infiniti replace keyless entry remotes
Infiniti repair broken or worn out keys
Infiniti broken keys extracted
Infiniti high security keys cut
Infiniti high security keys program
Infiniti vehicles overview and locksmiths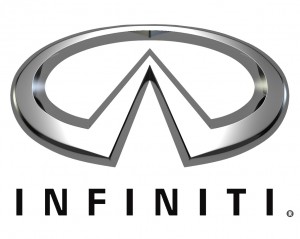 Infiniti is the luxury car division of Japanese automaker Nissan Motor Co., Ltd. Infiniti sales officially started in November 8, 1989 in North America and its global operations have since grown to include Mexico, the Middle East, South Korea, Taiwan, Russia, Switzerland, China and Ukraine. Today, the Infiniti global network includes more than 230 dealers in 15 countries.
Carlos Ghosn, President and CEO of Nissan Motor Co. Ltd., unveiled Infiniti's arrival in Europe at the Geneva Motor Show 2008. The official launch is scheduled in the autumn of 2008 and will be phased over a two year period as Infiniti rolls out its operations across 21 European countries. Infiniti Europe's headquarters are based in Rolle, Switzerland.
Infiniti vehicles keys and ignition information 
Transponder chips for Infiniti available from 1999
As a professional locksmith we have found the following defects with Infiniti vehicles
We have not found any major problems with the Infiniti vehicles always recommended to call a locksmith if the ignition or the keys are worn out.
Locksmith service for Infiniti vehicles.
As a locksmith we can replace lost ignition keys and program Infiniti chip keys duplicate all Infiniti chip keys. Repair or replace, re-key Infiniti ignitions. Extract broken keys from all Infiniti vehicles. We also program all Infiniti remote keyless entry.
Services for Infiniti Models:
Infiniti G20
Infiniti G35
Infiniti G37
Infiniti EX35
Infiniti FX35
Infiniti FX45
Infiniti I30 & I35
Infiniti J30
Infiniti M30
Infiniti M35
Infiniti M45
Infiniti Q45
Infiniti QX4
Infiniti QX56