Call us with the model and year of your Isuzu. We will let you know if we can create a key for you.

Locksmith Services for Isuzu: 480-941-7239
Isuzu cars lock out
Isuzu trunks lock out
Isuzu pickups lock out
Isuzu lost keys replacement
Isuzu chip keys cut
Isuzu chip keys programmed
Isuzu transponder keys
Isuzu chip keys duplicate
Isuzu ignition install
Isuzu ignition repaired
Isuzu ignition rekey
Isuzu replace keyless entry remotes
Isuzu repair broken or worn out keys
Isuzu broken keys extracted
Isuzu high security keys cut
Isuzu high security keys program
Isuzu vehicles overview and locksmiths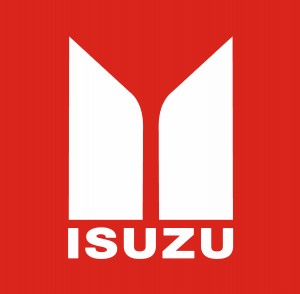 Isuzu Motors Ltd, Isuzu Jid ōsha Kabushiki-gaishais a Japanese car, commercial vehicle and heavy truck manufacturing company, headquartered in Tokyo. In 2005, Isuzu became the world's largest manufacturer of medium to heavy duty trucks. It has assembly and manufacturing plants in the Japanese city of Fujisawa, as well as in the prefectures Tochigi and Hokkaidō. Isuzu is famous for producing commercial vehicles and diesel engines – it produced 16 million diesel engines in 2003 alone, which can be found in vehicles all over the world.
Isuzu vehicles keys and ignition information 
Transponder chips for Isuzu vehicles available from 2007
As a professional locksmith we have found the following defects with Isuzu vehicles
Many of the Isuzu cars have their ignition switch worn out after three years, and has to be replaced.
Locksmith service for Isuzu vehicles.
As a locksmith we can replace lost ignition keys and program Isuzu chip keys duplicate all Isuzu chip keys. Repair or replace, re-key Isuzu ignitions. Extract broken keys from all Isuzu vehicles. We also program all Isuzu remote keyless entry.
Services for Isuzu Models:
Isuzu Ascender
Isuzu Amigo
Isuzu Axiom
Isuzu Hombre
Isuzu i-280 & i-350
Isuzu I mark
Isuzu impulse
Isuzu Oasis
Isuzu pick up
Isuzu rodeo
Isuzu rodeo sport
Isuzu stylus
Isuzu Trooper
Isuzu Vehicross
Isuzu NPR Truck
Isuzu FSR
Isuzu NPR
Isuzu FTR