Call us with the model and year for your Jeep. We will let you know if we can create a key for you.

Locksmith Services for Jeep: 480-941-7239
Jeep cars lock out
Jeep trunks lock out
Jeep pickups lock out
Jeep lost keys replacement
Jeep chip keys cut
Jeep chip keys programmed
Jeep transponder keys
Jeep chip keys duplicate
Jeep ignition install
Jeep ignition repaired
Jeep ignition rekey
Jeep replace keyless entry remotes
Jeep repair broken or worn out keys
Jeep broken keys extracted
Jeep high security keys cut
Jeep FOBIKhigh security keys program
Jeep vehicles overview and locksmiths.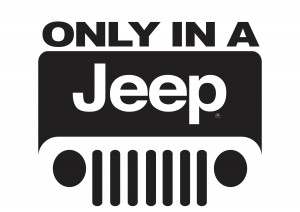 Jeep is an automobile marque (and registered trademark) of Chrysler. It is the oldest off-road vehicle (also sport utility vehicle – SUV) brand, with Land Rover coming in second. The original vehicle which first appeared as the prototype Bantam BRC became the primary light 4-wheel-drive vehicle of the US Army and allies during the World War II and postwar period. Many vehicles serving similar military and civilian roles have since been created by many nations. Jeeps were also used by the U.S. Postal Service in the 20th century for mail services.
Jeep vehicles keys and ignition information.
Jeep started with the smart chip keys in 1998 the first vehicle was Jeep Grand Cherokee.
As a professional locksmith we have found the following defects with Jeep vehicles.
Many of the Jeep vehicles have their ignition switch worn out after three years, the common problem is the ignition switch suddenly stops working, we highly recommend to have a locksmith  replace the ignition switch. We've found the following Jeep vehicles that he's that common ignition problem. Jeep Grand Cherokee, Jeep Cherokee, Jeep Wrangler, Jeep Liberty.
Locksmith service for Locksmith service for Jeep vehicles.
As a locksmith we can replace lost Jeep ignition keys and program Jeep chip keys duplicate all Jeep chip keys. Jeep high security keys. Repair or replace, re-key Jeep ignitions. Extract broken keys from all Jeep vehicles. We also program allJeep remote keyless entry.
Services for Jeep Models:
Jeep Commander
Jeep CJ5
Jeep CJ7
Jeep Cherokee
Jeep Comanche
Jeep Compass
Jeep Grand Cherokee
Jeep Liberty
Jeep Rubicon
Jeep Patriot
Jeep Wrangler
Jeep Wagoneer