Call us with your the model and year for your Lincoln. We will let you know if we can create a key for you.

Locksmith Services for Lincoln: 480-941-7239
Lincoln cars lock out Lincoln trunks lock out
Lincoln pickups lock out
Lincoln lost keys replacement
Lincoln chip keys cut
Lincoln chip keys programmed
Lincoln transponder keys
Lincoln chip keys duplicate
Lincoln ignition install
Lincoln ignition repaired
Lincoln ignition rekey
Lincoln replace keyless entry remotes
Lincoln repair broken or worn out keys
Lincoln broken keys extracted
Lincoln vehicles overview and locksmiths.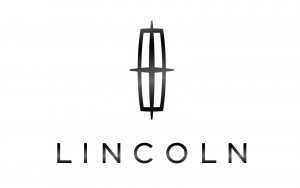 The company was founded in August 1917 by Henry M. Leland, one of the founders of Cadillac (originally the Henry Ford Company). He left the Cadillac division of General Motors during World War I and formed the Lincoln Motor Company to build Liberty aircraft engines with his son Wilfred. After the war, the company's factories were retooled to manufacture luxury automobiles.
Lincoln vehicles keys and ignition information.
Lincoln started with the smart chip keys in 1997 the first vehicle was the Lincoln mark series.
As a professional locksmith we have found the following defects with Lincoln vehicles.
We have not found any major problems with the Lincoln vehicles always recommended to call a locksmith if the ignition or the keys are worn out.
Locksmith service for Lincoln vehicles
As a locksmith we can replace lost Lincoln ignition keys and program Lincoln chip keys duplicate all Lincoln chip keys. Lincoln high security keys. Repair or replace, re-key Lincoln ignitions. Extract broken keys from all Lincoln vehicles. We also program all Lincoln remote keyless entry.
Lincoln
The new MKX has some new features, such as a new 3.7-liter V6 as well as a all new interior that looks to be totally re-worked.  It aslo gets a split-wing grille which is found on the Lincoln MKT as well.  Ford's 3.7-liter Duratec V6 with Variable Camshaft Timing will increase horsepower and torque with no lowering of fuel economy compared with the previous V-6. Supposedly this engine is the strongest and cleanest of its kind with a average of 25 miles per gallon.  With 305 horsepower the V-6 is more powerful than some V-8′s on the market and the torque comes in at 280 lb-ft., a major improvement.  The 2011 MKX also features a new six-speed automatic transmission to make for improved fuel economy on trips.  The MKX also features new LED illuminated rear tail lights and a new exhaust system with 4-inch oval tips.
Services for Lincoln Models:
Lincoln Aviator
Lincoln Blackwood
Lincoln Continental
Lincoln LS
Lincoln MKX
Lincoln MKZ
Lincoln MKS
Lincoln Mark LT
Lincoln Mark series
Lincoln Navigator
Lincoln Town Car
Lincoln Zephyr