Have you ever locked your keys in your car and you couldn't open your car door? If your answer is "yes" call us now at (480) 941-7239 and one of our professional locksmiths will get to open your door and to get you a new key.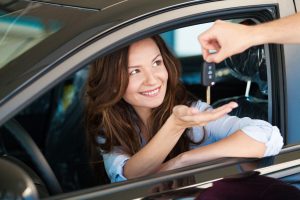 Imagine running late for work, and you can't find the keys to your Honda or Hyundai. They're not lost, you realize, when you look at the car and see the keys on the seat. How did that happen? Anger and frustration are what you probably feel with locked keys in the car, but there's no time to beat yourself up over a common mistake most people make. We offer car lockout service, locks rekey, lock repair and many other services. All you need to do to access our help is a call about car lock service.
Keeping You Mobile
We are a mobile locksmith, which means we come to wherever you have a lockout emergency.  We get to you fast, and not only can we open up that locked Saturn, Scion, Subaru or another car, but we can also change locks, repair a broken key and do many other things. Here are some of our services.
• Lock replacement
• Car lock service
• Repair broke or worn out keys
• Broken keys extracted
• Chip keys programmed
• Chip keys duplicate
• Transponder keys
• Lost car key replacement
As a licensed, insured and bonded auto locksmith, we have a team of technicians ready and waiting to assist you with car lock service. When you dial (480) 941-7239, we offer rapid response time without concern for the time of day or night you call. If the problem is with your Lexus, Lincoln or Mazda, we can help. We're also equipped with the tools to handle replacement car keys, repair cylinders and locks rekey for Mercury, Mitsubishi, Nissan and other vehicles.
Where We Work
Our car locksmith services extend across the Phoenix metro area, including these cities.
• Cave Creek
• Chandler
• Mesa
• Paradise Valley
• Phoenix
• Scottsdale
• Tempe
• Ahwatukee
• Apache Junction
Other Services
We are not only your go-to local locksmith for car lock issues; we provide lock out assistance for your house and office. We repair cylinders, do locks rekey and change the whole lock if needed. Older keys, whether they are for a house or car, may lose their durability over time, which could lead to a broken key. If that happens, call (480) 941-7239  for emergency service.
Let Us Be Your Mobile Locksmith
The lockout is a simple word, but it carries so much weight when you are the person dealing with the lockout. Instead of dealing with the frustration of the situation alone, let us be your go-to mobile locksmith for replacement car keys, auto chip keys programmed and auto chip keys duplicate. We handle lock and key problems for the following vehicles.
• Acura
• Buick
• Cadillac
• Chevrolet
• Chrysler
• Dodge
• Ford
• GMC
• Honda
• Hyundai
• Infiniti
• Isuzu
• Jeep
• Kia
• Lexus
• Lincoln
• Mazda
• Mercury
• Mitsubishi
• Nissan
• Pontiac
• Saturn
• Scion
• Subaru
• Toyota
A mobile locksmith is only as valuable the services they can provide. When searching for an auto locksmith, ask a few questions. Does the auto locksmith respond quickly to your calls? We do and make it a point to get to you as fast as possible. Is the car locksmith licensed, bonded and insured? We are, and we offer affordable and professional car lock service. Whether you need, locks rekey, lost car key replacement, transponder keys or another service to get you back in your car, call (480) 941-7239, and let us help. Locksmith car keys service is our business, and we work hard for everyone who hires us.