Did you ever lose your Car Keys? Did you ever lock yourself out for your car? if your answer is yes call us now (480) 941-7239 and one of are professionals locksmith will be there in less than 30 min to open your car and to get you a new key just call now (480) 941-7239.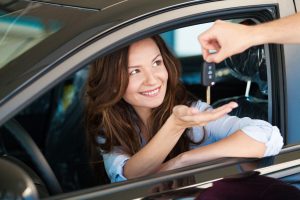 People always lose things or misplace them, especially car keys. One study showed that people spend about 10 minutes a day looking for these lost items. That might not seem like much time, but if it's an everyday activity, that time adds up quickly. And, when you've lost car keys and need to get to work on time, 10 minutes matters. Maybe you have to get to school or an appointment but find yourself in a lockout. Wherever you're going, your time is important, which is why you should call a car locksmith when you've lost car keys. Call Arizona Keys Locksmith at (480) 941-7239, and we can help you out.
The Problems of Lost Car Keys
Lost car keys are a small problem when you have a spare key handy. But, if you don't have a spare key or the spare is not in a place you can get to when you need the keys, it's a problem. What do you do in a lost car keys situation when it's after seven in the morning, and you need to be at work by eight? How do you handle it if you have a doctor's appointment but the car keys are missing in action? Most people panic, but they would do much better to call a locksmith for cars.
No one knows how or why keys are lost so often. You put them down on a table or counter, but they aren't there when you go back to get them. Maybe you only thought you left the keys in a particular spot, or maybe someone else moved them. It does no good to ponder the how's and why's of lost car keys because you need to focus on finding them. In the event they are not found, that's when you call a car locksmith. We have experienced technicians to offer replacement car keys or change a car lock, if necessary. With our skills, we can handle the keys and locks of multiple vehicles makes and models, including Ford, Pontiac, Saturn, Toyota and more. And, we're available right now, so call us at (480) 941-7239
We Can Help You
You've lost car keys, and we can help. It's no problem for us to take care of lost car key replacement for Infiniti, Isuzu, Jeep or Kia vehicles. Maybe you drive a Lexus, Lincoln, Ford or Mazda. The key types may be different, but we have the ability to make a car key copy so that you can get back in the vehicle and be on your way.
Because you have places to be, we respond quickly when you call us at (480) 941-7239. Even on weekends, holidays or at night, we are available to get you back into your Mercury, Nissan or Scion. When you're looking for a locksmith, who can meet you in the Phoenix metro area, call us. Here are the cities we serve.
• Carefree
• Cave Creek
• Chandler
• Fountain Hills
• Gilbert
• Mesa
• Paradise Valley
• Phoenix
• Scottsdale
• Tempe
• Ahwatukee
• Apache Junction
• Avondale
• Glendale
• Laveen
• Peoria
• Sun Lakes
• Tolleson
In addition to coming to your community for car key replacement, we offer car lock services for those who have locked keys in the car or have other locking problems. Sometimes you have the keys, but you need locks rekey or cylinders change. Here are some of the additional services we provide.• Unlock car
• Repair broke or worn out keys
• Transponder keys
• Car key copy
• Car key replacement
• Lock replacement
• Ignition rekey
• Chip keys programmed
• Chip keys duplicate
• Broken keys extracted
We Work With Your Make and Model
Auto manufacturers create keys, cylinders, and locks to match their car designs, but we understand the basic mechanics of car locking systems. That's why it's easy for us to offer replacement car keys, unlock your vehicle and change cylinders. If you're wondering if we can help you get in your car, check out the types of vehicles we service.
• Acura
• Buick
• Cadillac
• Chevrolet
• Chrysler
• Dodge
• Ford
• GMC
• Honda
• Hyundai
• Infiniti
• Isuzu
• Jeep
• Kia
• Lexus
• Lincoln
• Mazda
• Mercury
• Mitsubishi
• Nissan
• Pontiac
• Saturn
• Scion
• Subaru
• Toyota
Why Choose Us
Arizona Keys Locksmith is licensed, bonded and insured. We are a car key locksmith with the tools to remedy your lost key problem and any other lock and key issues you have. Plus, we are ready to take on the job right away. If you need our help, call (480) 941-7239, and make us your lockout and car key locksmith.