Mitsubishi Key Replacement
Call us with the model and year for your Mitsubishi. We will let you know if we can create a key for you.

Locksmith Services for Mitsubishi:
Call Now 480-941-7239

Mitsubishi cars lock out
Mitsubishi trunks lock out
Mitsubishi pickups lock out
Mitsubishi lost keys replacement
Mitsubishi chip keys cut
Mitsubishi chip keys programmed
Mitsubishi transponder keys
Mitsubishi chip keys duplicate
Mitsubishi ignition install
Mitsubishi ignition repaired
Mitsubishi ignition rekey
Mitsubishi replace keyless entry remotes
Mitsubishi repair broken or worn out keys
Mitsubishi broken keys extracted
Mitsubishi high security keys cut
Mitsubishi high security keys program
Mitsubishi vehicles overview and locksmiths.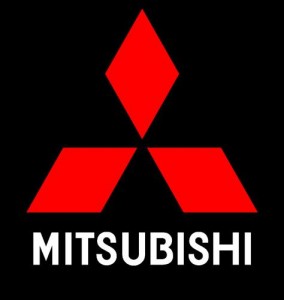 The Mitsubishi Group (三菱グループ Mitsubishi Gurūpu), Mitsubishi Group of Companies, or Mitsubishi Companies is a Japanese conglomerate consisting of a range of autonomous businesses which share the Mitsubishi brand, trademark and legacy. The Mitsubishi group of companies form a loose entity, the Mitsubishi Keiretsu, which is often referenced in US and Japanese media and official reports; in general these companies all descend from the zaibatsu of the same name. A keiretsu is a common feature of Japanese corporate governance and refers to a collaborative group of integrated companies with extensive share crossholdings, personnel swaps and strategic co-operation. The top 25 companies are also members of the Mitsubishi Kin'yōkai, or "Friday Club", and meet monthly. The Mitsubishi.com Committee is meant to facilitate communication and access of the brand through a portal web site.
Mitsubishi vehicles keys and ignition information.
Mitsubishi started with the smart chip keys in 2003.
Locksmith service for Mitsubishi vehicles
As a locksmith we can replace lost Mitsubishi ignition keys, program Mitsubishi chip keys and duplicate all Mitsubishi chip keys. Mitsubishi high security keys. Repair, replace and re-key Mitsubishi ignitions. Extract broken keys from all Mitsubishi vehicles. We also program all Mitsubishi remote keyless entry.
Services for Mitsubishi Models:
MITSUBISHI 3000GT
MITSUBISHI DIAMANTE
MITSUBISHI EXPO
MITSUBISHI ECLIPSE
MITSUBISHI ECLIPSE GT
MITSUBISHI ENDEVOR
MITSUBISHI GALANT
MITSUBISHI LANCER
MITSUBISHI LANCER AVO
MITSUBISHI MIRAGE
MITSUBISHI MONTERO
MITSUBISHI MONTERO SPORT
MITSUBISHI OUTLANDER
MITSUBISHI PICK UP
MITSUBISHI PRECIS
MITSUBISHI RAIDER