About Arizona Keys Locksmith
Arizona Keys Locksmith was established in 2008 to serve the East Valley with professional and friendly locksmith service. Our commitment to you is an honest, ethical and straightforward approach to every job.
We are a family-owned business and part of the community that we serve. We do business the old-fashioned way and strive to be your locksmith for life. We give you a fair price and there are no hidden fees.
For us, running a mobile locksmith business is all about taking care of our customers. Our customers appreciate that we make every effort to solve their lock problem quickly and efficiently, and they call us again when they need locksmith services.
We come to you!
As a mobile locksmith service, we will make every effort to come to you as quickly as possible. We bring all of the tools of our trade with us and can solve your problem on the spot.
We offer auto, commercial, residential, emergency, and mailbox keying services. We specialize in house and office lockouts, lock re-keying, lock repair and install, replacement of lost mailbox keys, storage lockouts, and more!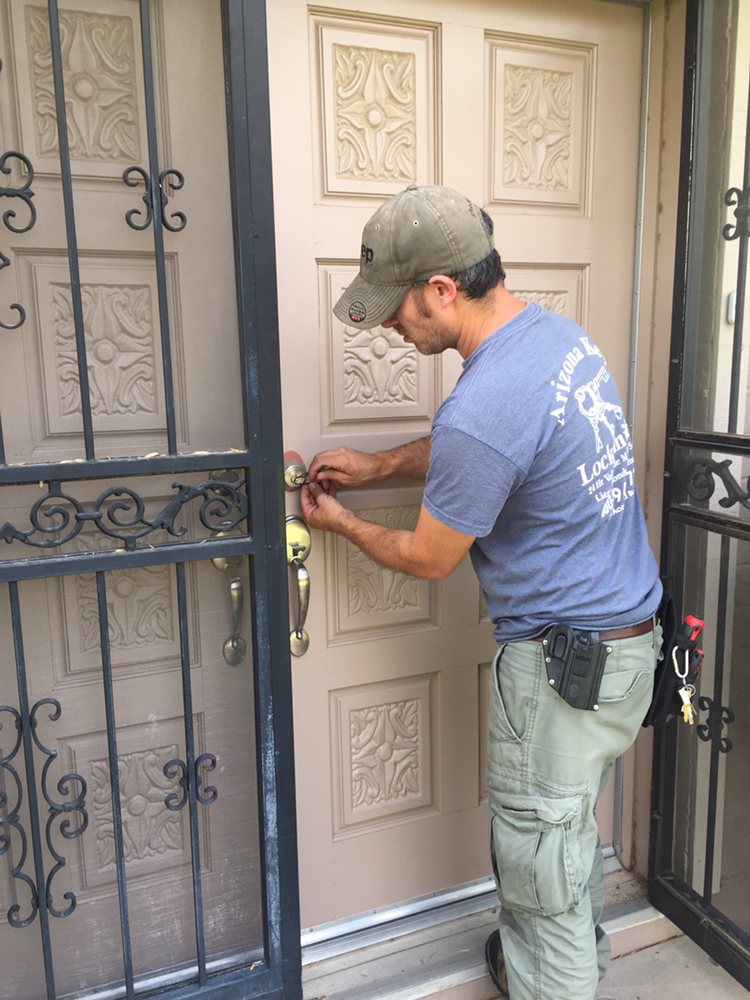 Levi is the best! If you need emergent key service look no further. You will not find anyone better or more reasonable than AZ Keys Locksmith. I lost my car fob key and Levi was able to speak to me and do the job literally within hours of when I called. He's very professional and on time. I will always use him for any locksmith issues I have 🙂 Renee C., Tempe AZ
Five stars without question!  Levi was prompt professional and courteous.  He even gave me a lift from am adjacent shopping center to my house.  The job was quick and done with no damage - very impressive!  Call him if you need a locksmith or anything doe related to keys 🙂 Levi is the man! Tim S, Scottsdale
Levi is amazing! In the hot June summer, he came out within 15 minutes of the phone call, and was able to get in and make a key that started my car and got me back on the road within 30 minutes of his arrival. Professional, courteous, and clearly loves what he does. Sigyn H. Tucson
Levi saved the day for me last week. I lost my mail key and called the property management company to inquire about getting a replacement, only to find, after a lot of back and forth, that I would have to go through a locksmith. I very fortunately stumbled upon Arizona Keys Locksmith and Levi via a shot in the dark Google search. After calling at 8am on the way to work in a panic knowing I wouldn't be home until 8pm (having to get a important piece of mail from my mailbox that evening), he offered to meet me at 8:30pm at my condo complex. He was timely, communicative, efficient, and professional (working in the dark) and 10 minutes later I had access to my overflowing mailbox and an additional key for future emergencies. Huge thank you to Levi! Camille, Washington DC
I had Levi come out to my house to re-key 4 doors.  He did an awesome job, was available to come out right away, and had the job done super quickly.  He made a suggestion on changing out a lock that will make my daily life way easier.  He was very reasonable on the price and super friendly. Would highly recommend. Jason, Scottsdale